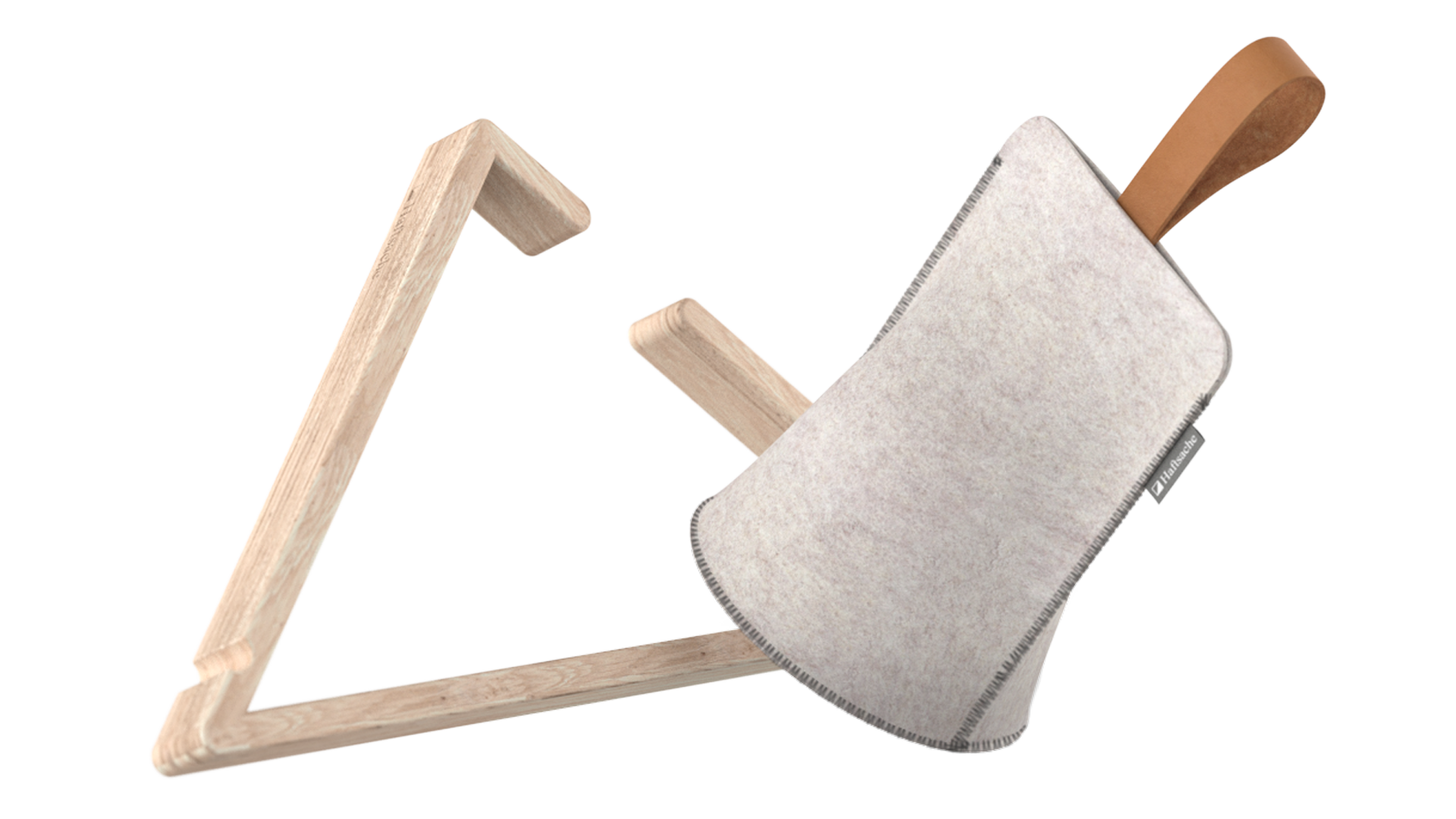 This project was developed in cooperation with Haftsache. In the workshops of Bavarian prisons, prisoners make handcrafted products and thus prepare for reintegration into society. The products are characterized by their simplicity & natural materials.

Craftsmanship and Elegance Combined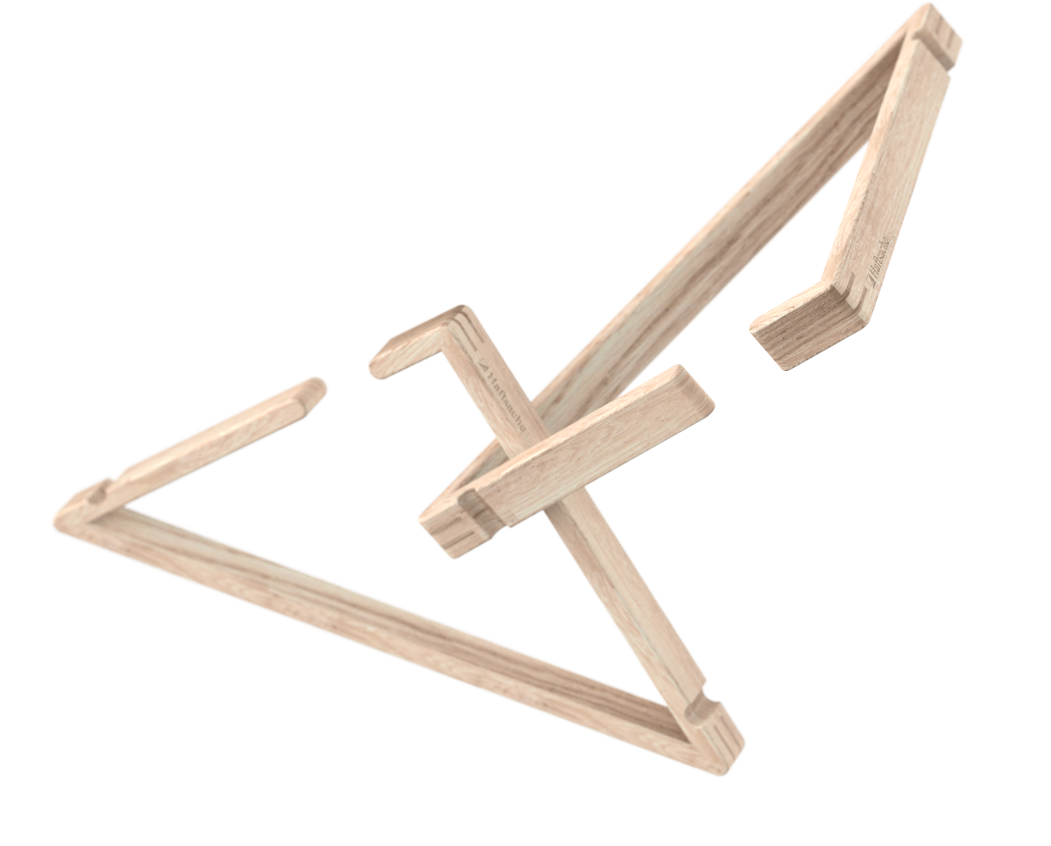 Alfred is a hanger made entirely of wood, which can easily & completely be made by hand. This was also the challenge during the project: the design of a high-quality & durable product, which is made completely without industrial manufacturing methods.

Stopfl is a doorstop that can be filled with any filler material such as sand or rice, thus minimizing the logistical effort. It is characterized by its simplicity and feels right at home in any apartment.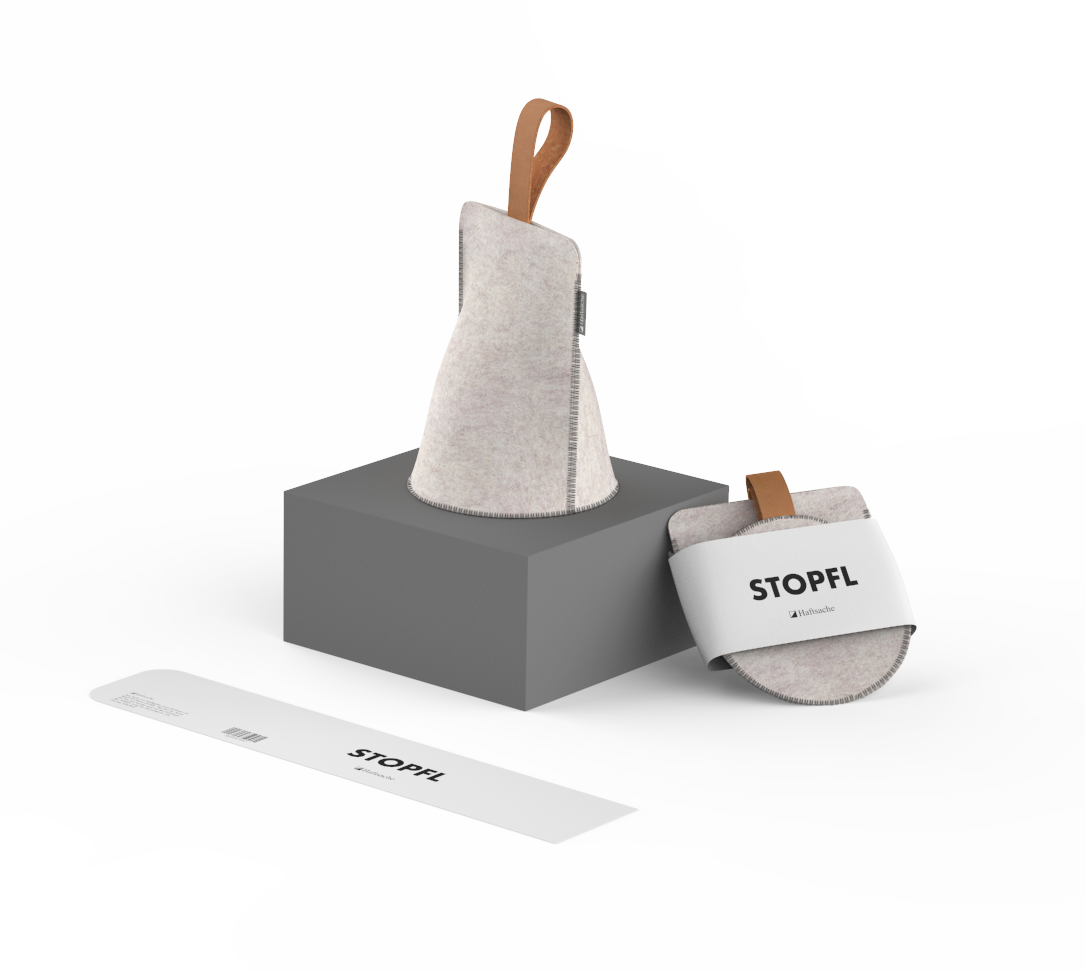 In Kooperation mit Haftsache.