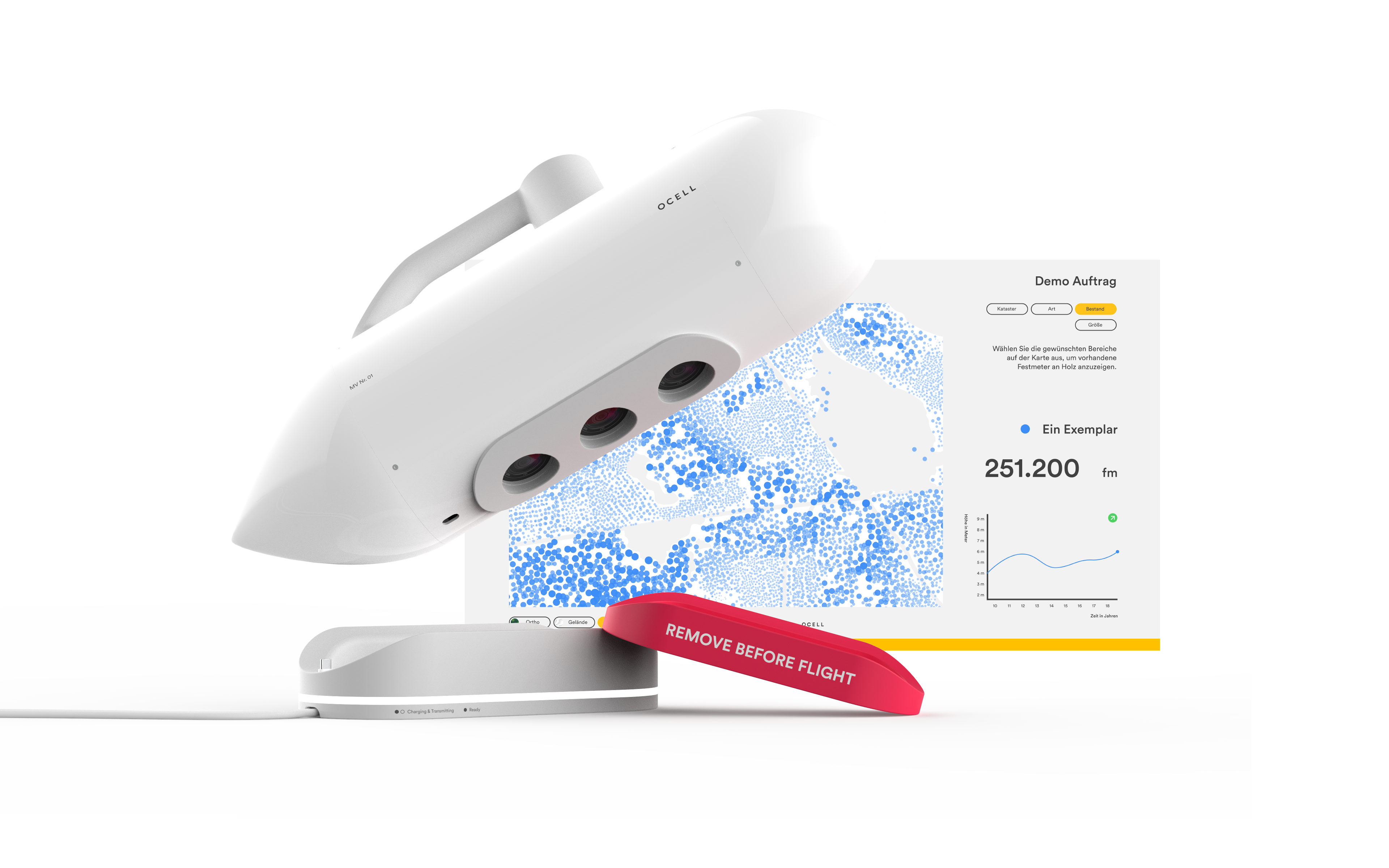 In the context of the Design Enterprise Module of the Technical University of Munich, to support young startups in design, this project was developed together with OCELL, a startup for aerial image analysis in the field of forestry and infrastructure.
Development of corporate characteristics

One of, or perhaps the central element of the Design Enterprise module is the development of a corporate identity with the startup. This means that the founders are put through their paces in workshops to find motivations, attitudes and goals behind the company and to bring these characteristics into a corporate image.
Designing a User Interface
Communicating OCELL's services to attract first customers was a high priority at the start of our project. This task was realized in the form of a landing page & webtool concept for order creation.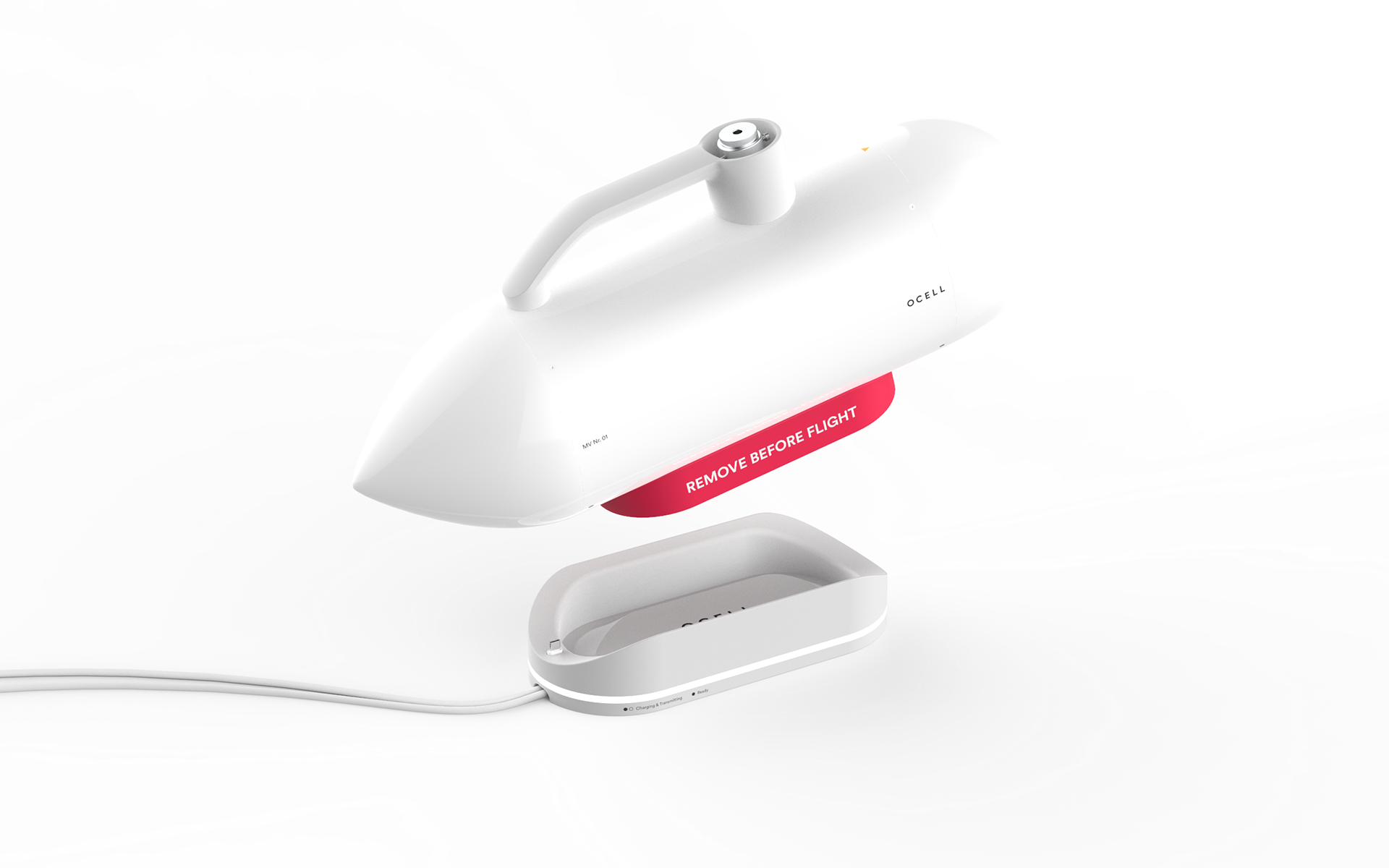 The camera module is the heart of the startup. Mounted on the wings of ultralight aircraft, it is used to generate extremely high-resolution aerial images that can then be processed and analyzed by an AI developed by OCELL.

One challenge in product design was to understand the flight sequence of a hobby pilot and design the module so that they could attach the module to the wing independently without making the process a hassle.

After a completed job, the module is simply placed on the base station, which both recharges the module and transmits the acquired data to OCELL.