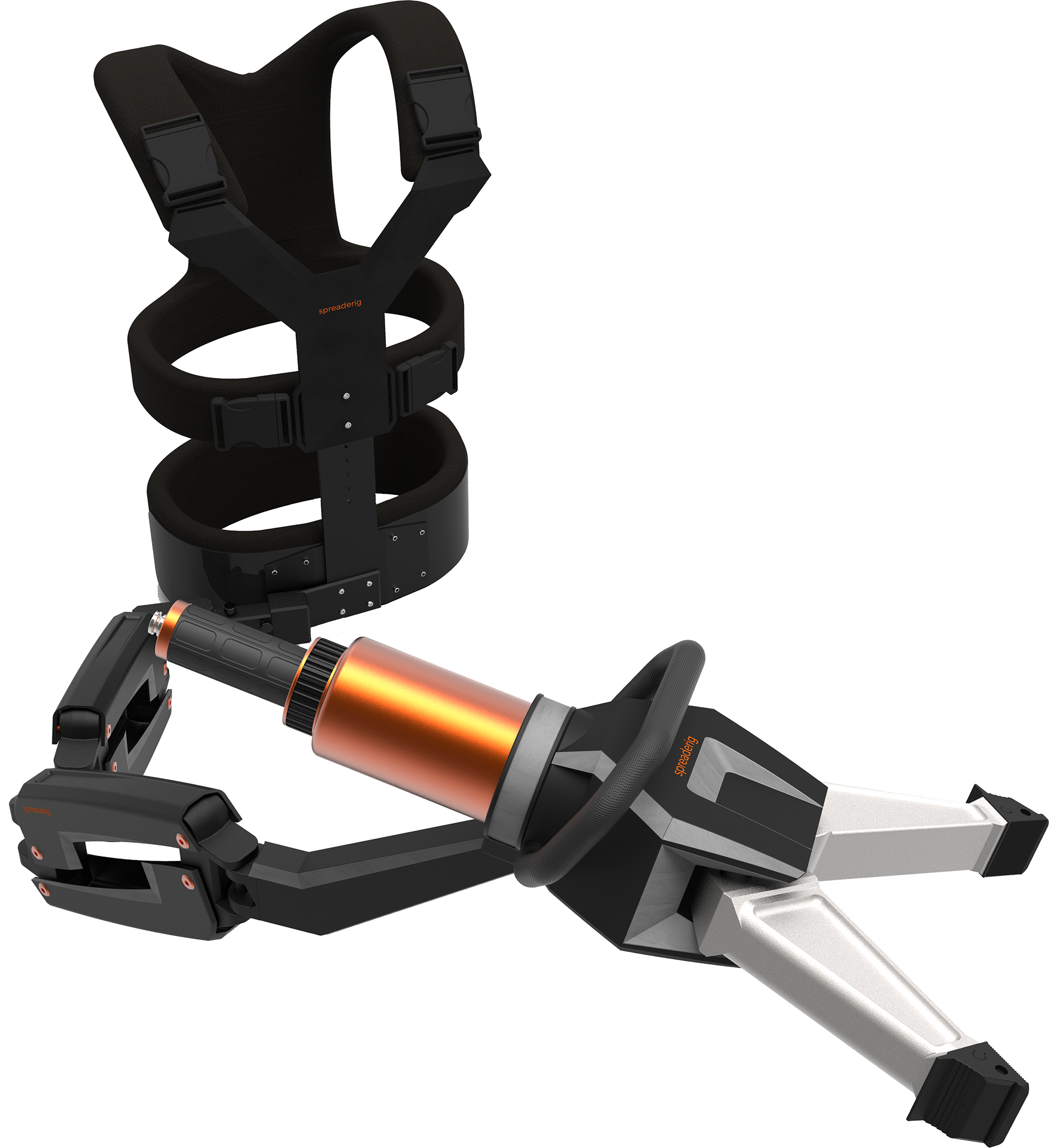 Spreaderig is a rig to support the

handling of heavy hydraulic tools

of the

fire brigade

by using a technique known from the film industry, where it is used to carry and balance massive cameras.
The problem we recognised during our visit at the fire brigade is a highly

unergonomic tool

, that is extremely

hard to handle

. By carrying up to

25 kg

, the firefighter is forced into several

exhausting positions

, distracting him from the actual task. For longer operations over 10 minutes, they need more operators to be able to switch.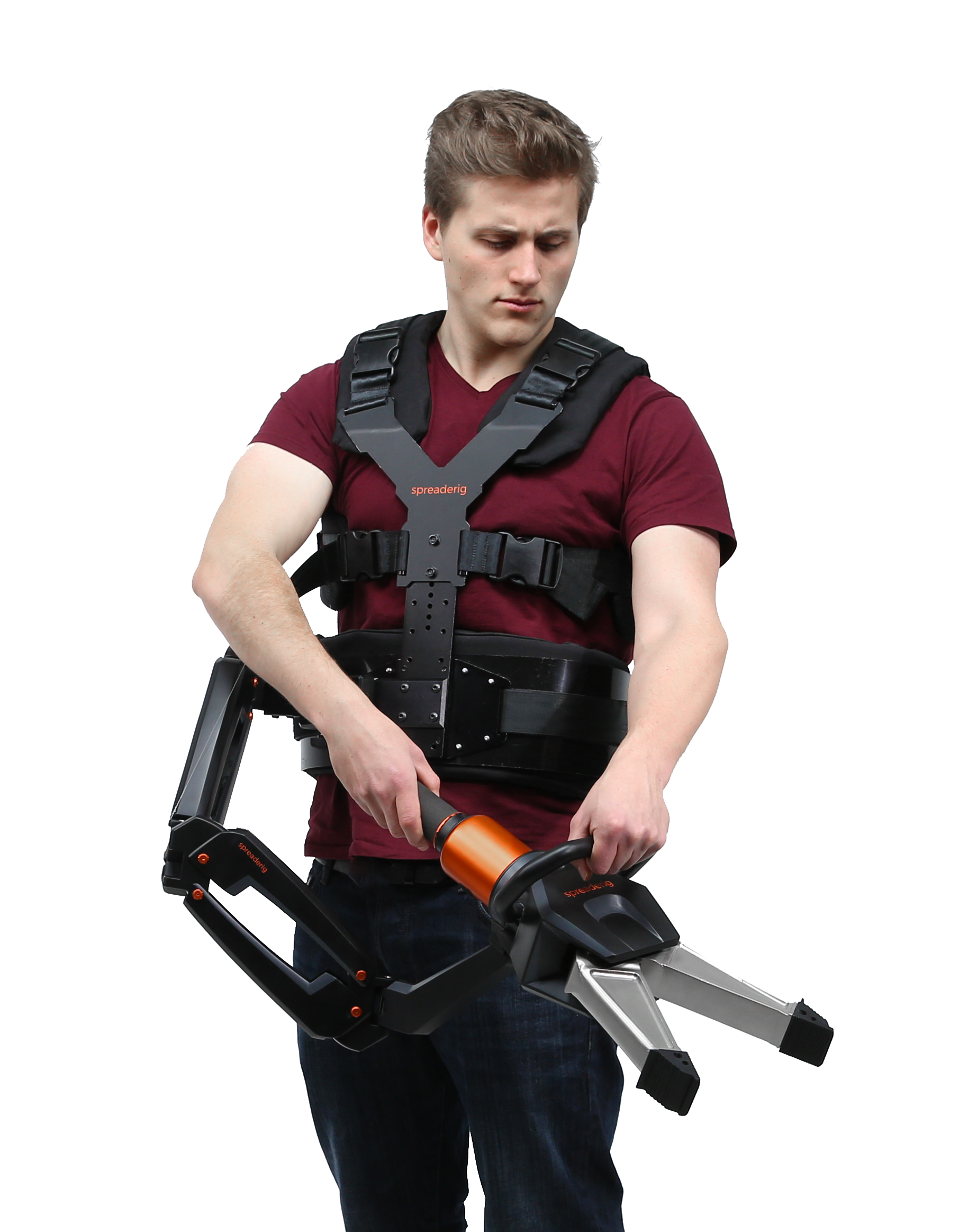 Instead of changing the spreader itself, what is extremely limited, we searched for a solution to

move the weight closer to the

balance point of the body

. Spreaderig transfers the weight, normally carried by the arms to the torso, what allows firefighters to

operate more

freely and precisely

.